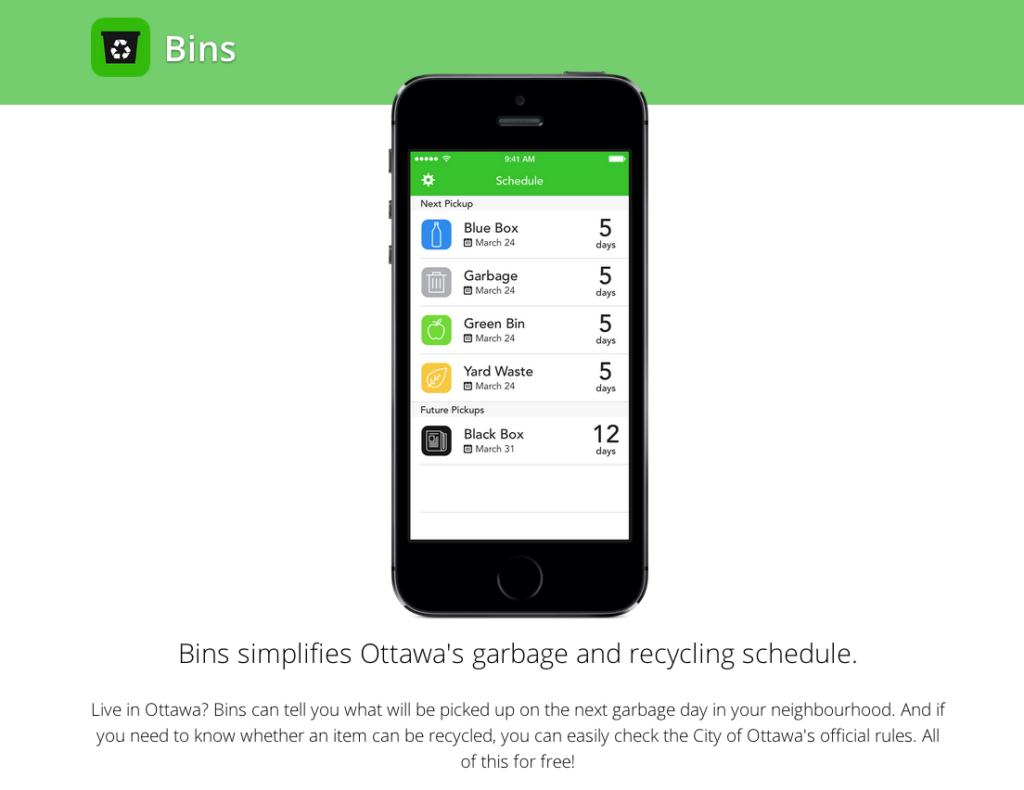 Carleton University computer science student Michael Lutaaya was intent on creating a practical app that was useful for the city's residents. He had his Eureka moment when his parents mixed up their garbage day schedule during a holiday week. He developed BINS, an app you can download in the Apple's iOS store for your iPhone or iPad. The app helps Ottawa's residents with knowing when and what to put out on garbage day – amid what can often be the flurry of blue boxes, black boxes, green bins, and Ottawa's schedule when it comes to trash pick up.
All you have to do is enter an address – or use "current location" – and it simplifies recycling, garbage and compost schedules. It also allows you to double-check the city's website to see what disposables go in which bins.
It's Lutaaya's first app and it's a hobby – not school related. He said he already has advertisers to help cover the development costs.
Good job Michael!