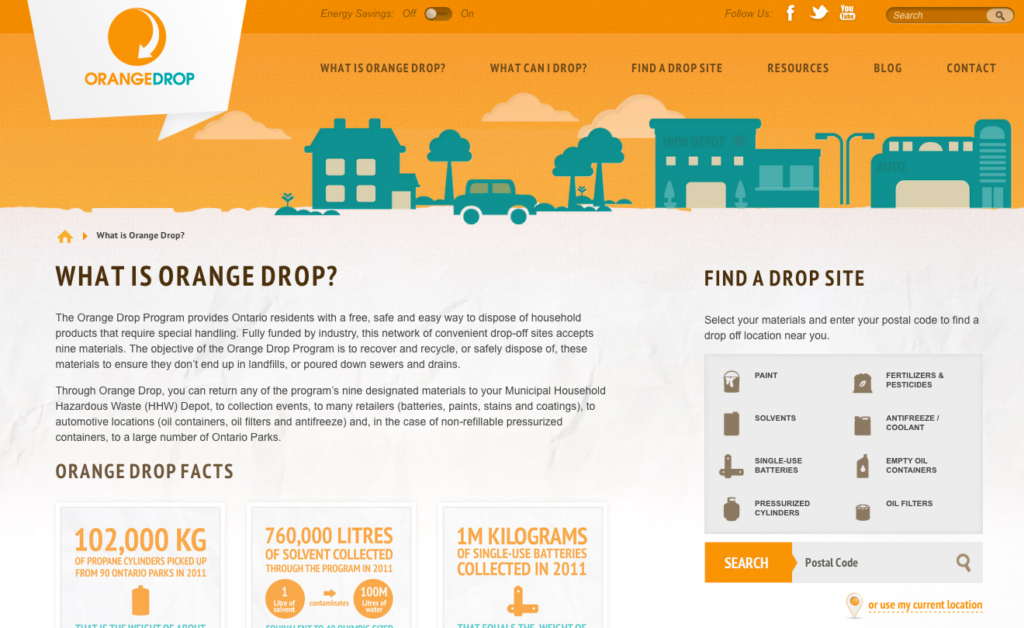 Orange Drop is a provincial initiative aiming at curbing or eliminating the number of hazardous materials being disposed of in Ontario's landfills, or poured down sewer drains. Fully funded by industry, the province wide array of drop off sites accept nine materials. The program's website gives a glimpse into some interesting facts and statistics about the kinds of things Ontarians don't dispose of properly.
The Orange Drop program safely manages nine materials to end-of-life, diverting harmful substances from landfill and waterways. Many of the materials collected through the Orange Drop Program, such as paints, pressurized containers and batteries are reprocessed, refurbished or reused to make new products—easing the demand for energy and virgin resources.
The site features a drop locator where you can simply punch in your postal code. Drop locations are identified with a nifty map that makes the process easier. Check out the web site here.
Questions? Comments? Share them here. Looking to remove junk from your residence or office? Book online, check out our pricing, or contact us!