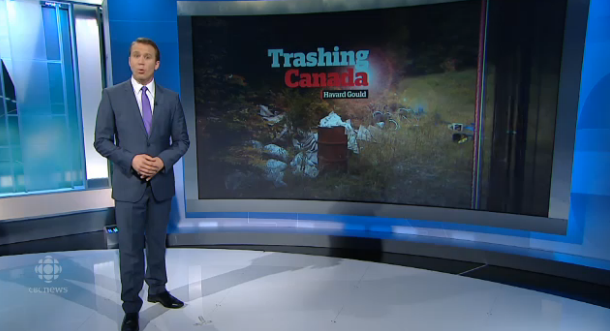 Canada is a vast expanse. We're rich in natural landscape, unfettered by the encroachment of civilization. We live in a massive country with a tremendous amount of boreal forest and nature. Unfortunately, as a nation, we have some issues with trashing our woods and forests. The CBC published a very interesting article on this last week, and it's a bit sobering to say the least. They even included a series of photos as proof that we need to do a better job of respecting our woods and forests.
From diapers, tires, toilets, volleyball nets, cans, plastic, and garbage, Canada's rural areas are filling up with junk and waste that is purposely not disposed of properly. As per the piece:
Illegal dumping appears to be getting worse, as our population grows. It has become an election issue in Sudbury, a municipality with a huge rural area. There is a proposal there to eliminate all tipping fees at local dumps and keep them open seven days a week, the hope being that making legal dumping easier might reduce the illegal kind.
Municipal and provincial governments have been attempting to get a handle on this issue, but a solution is proving elusive. Read the piece here and watch the video.
Questions? Comments? Share them here. Looking to remove junk from your residence or office? Book online, check out our pricing, or contact us!