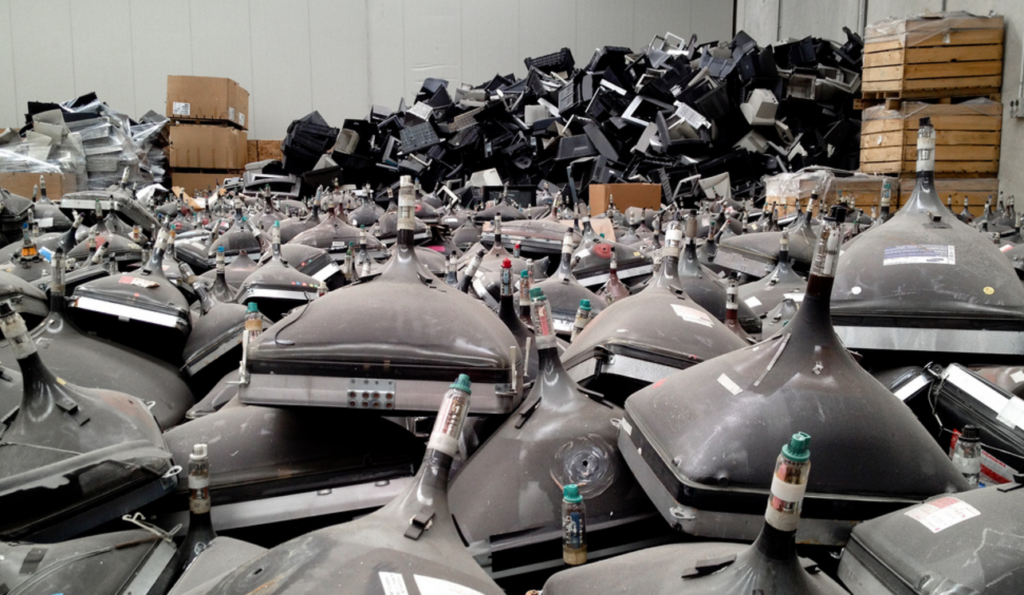 The U.S. might be dumping up to 20% of their electronic waste in Asia.
Came across this interesting piece in Time last month. Wouldn't you know it…but up to 20% of American E-waste might in fact be ending up in Hong Kong, of all places. The conclusion stems from an investigation by Basel Action Network (BAN), a U.S.-based NGO focused on protecting the world's environment from toxic materials. The assessment and subsequent report, dubbed the e-Trash Transparency Project is the first large-scale e-waste flow study accomplished by observing actual e-waste movement from the United States into the global marketplace. The group used GPS trackers to follow 205 pieces of discarded consumer electronics delivered to recyclers and other locations across America between July 2014 and February 2016. The result of the investigation? The exportation of electronic waste from the United States to developing countries continues to occur at an alarming rate.
Among the findings of the report, BAN found that:
40% of the 152 deliveries to US electronics recyclers went offshore — mostly to China
96% of the exports are likely to be illegal under international or US law
93% of the US e-waste exports moved to developing countries
75 companies were involved in a chain of transactions that led to export of e-waste.*
Many recyclers involved in export made website claims of never exporting
"R2" Certified Recyclers exported at greater than average rates, e-Stewards
Certified Recyclers at less than average
Hong Kong electronics junkyards expose workers and the environment to dangerous toxins such as mercury.
For the project's tracker installations, BAN selected three waste types — LCD monitors with mercury backlights, CRT monitors, and printers. Each of these are considered as hazardous waste under international law.
LCDs were exported at the highest rate of the three types of equipment deployed: 53% of LCDs studied were exported, 30% of printers, and 18% of CRTs. LCDs containing mercury lamps, as exclusively deployed in this study, are likely the most toxic of the three.
There are also domestic legal questions regarding fraud and false advertising. At least 18 of the 72 (25%) companies with websites found in this study to be in a chain of exporting hazardous electronic waste, make strong claims on their websites that they will only manage it domestically.
Read the whole report here.
Questions? Comments? Share them here. Looking to remove junk from your residence or office? Book online, check out our pricing, or contact us!