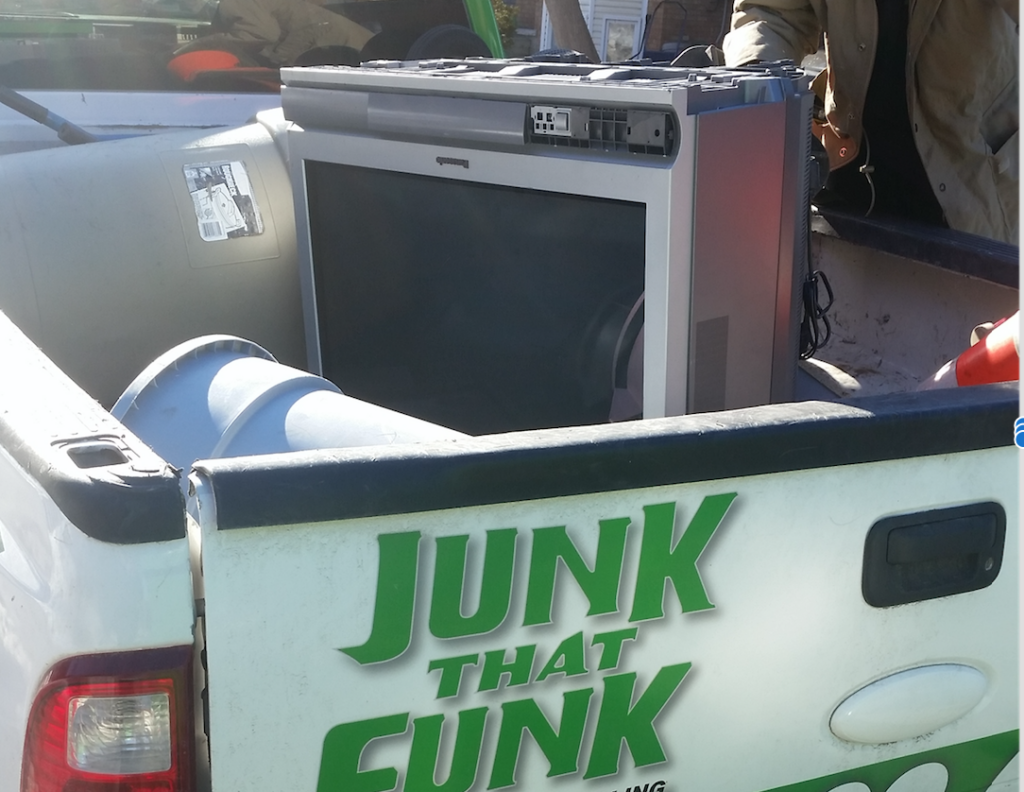 Looking to remove junk from your residence or office? Book online, check out our pricing, or contact us!
Our First Two Events Of 2017 Kept Almost 40,000 lbs of E-Waste Out Of Landfills!
We held our first two e-waste events of 2017. Our first was March 18th at the Good Shepherd Church in Orleans. We had just under 400 cars roll through the event between 10-4 p.m. We collected over 25000 lbs. of e-waste in 7hrs!! (That's over 3500 lbs/hr!). About 60% of that was display type devices. (TV's, flatscreen monitors). The second event was also in Orleans on March 25th – at the 
Queenswood Heights Community Center
. We had total attendance of about 175 people and collected about 13500 lbs. of e-waste. We saw a steady flow of projection TVs that accounted for about 60% of what we collected. Average drop was a display type device around 70 lbs.