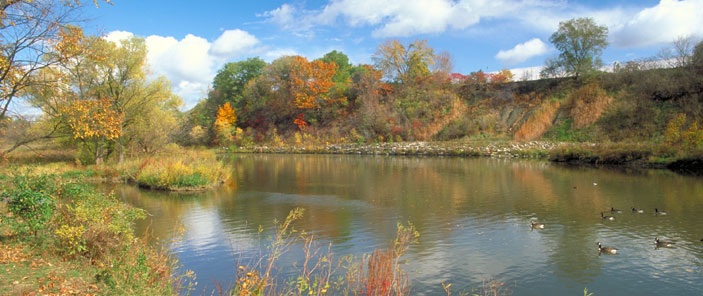 Caught this sad article on CP24 about 2 tonnes of junk that was removed from Toronto's Humber river. The good folks at  1-800-Rid-Of-It gathered up a group of volunteers to literally remove 2 tonnes of junk from the water. To put this into perspective, the Humber River, was declared a heritage river in 1999. It runs 100 kilometres from the Niagara Escarpment to Lake Ontario. It's not exactly a simple to clean up pit, landfill, or pile.
Toronto's The Complete Paddler was also involved in organizing volunteers who canoed down two kilometres of the river in Toronto's west end, collecting about two tonnes of solid waste. Things like chemical containers, rusted shopping carts, paint cans, plastics, and broken chairs. The river's state has been a sore spot with residents for a long time. Junk, trash, and an ever increasing number of animal carcasses have been piling up here for years as the eco system has gradually become disrupted due to dumping and pollution. There have been other efforts to clean up the river, namely by Pitch In Canada in 2012 and another effort by 1-800-Rid-Of-It in 2008, where they removed about a metric tonne of junk from the water.
Good on these folks.